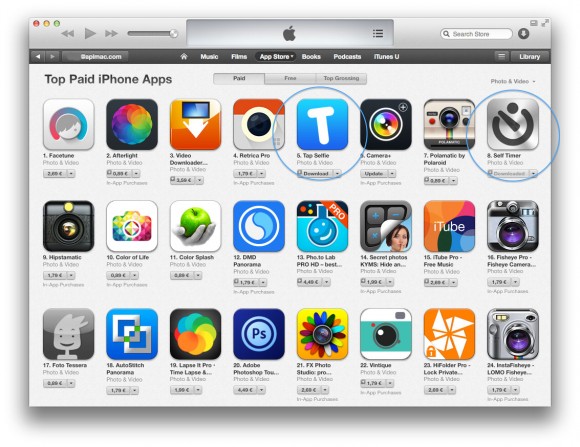 Two apps by Apimac in the top 8 photography chart.
Thank you all!
View Apimac's apps in the App Store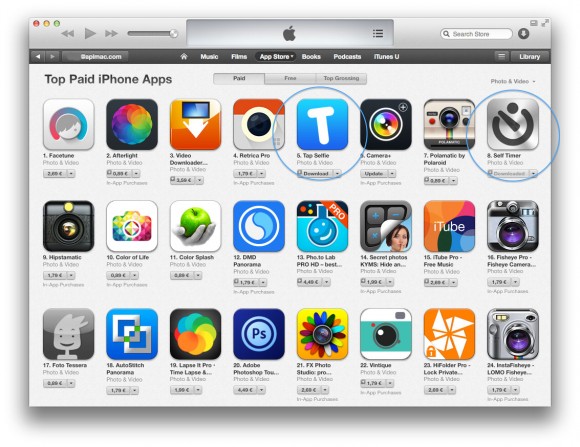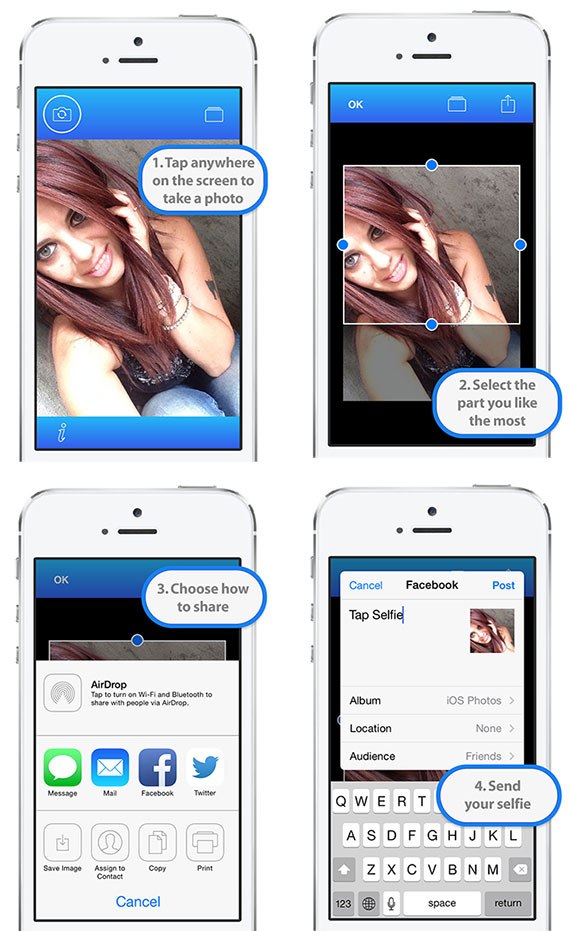 Our newest gem on the App Store. And if you love doing selfie, this app will change your life.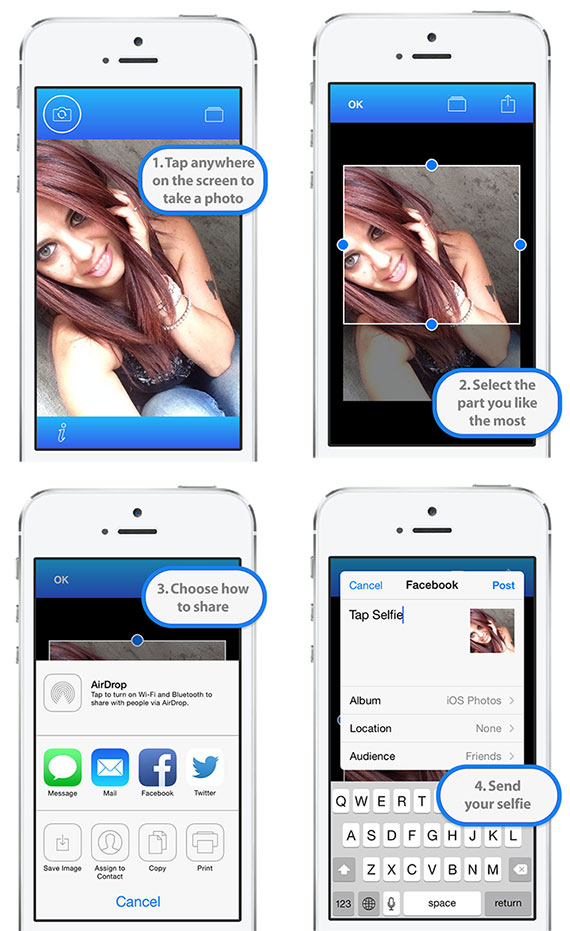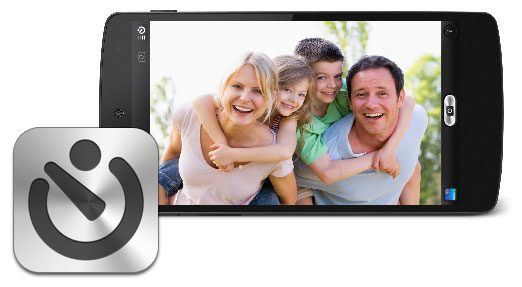 Many people have asked it to us and we did it really. Now, Self Timer, one of our most popular apps for iPhone and iPad, also goes on Android.