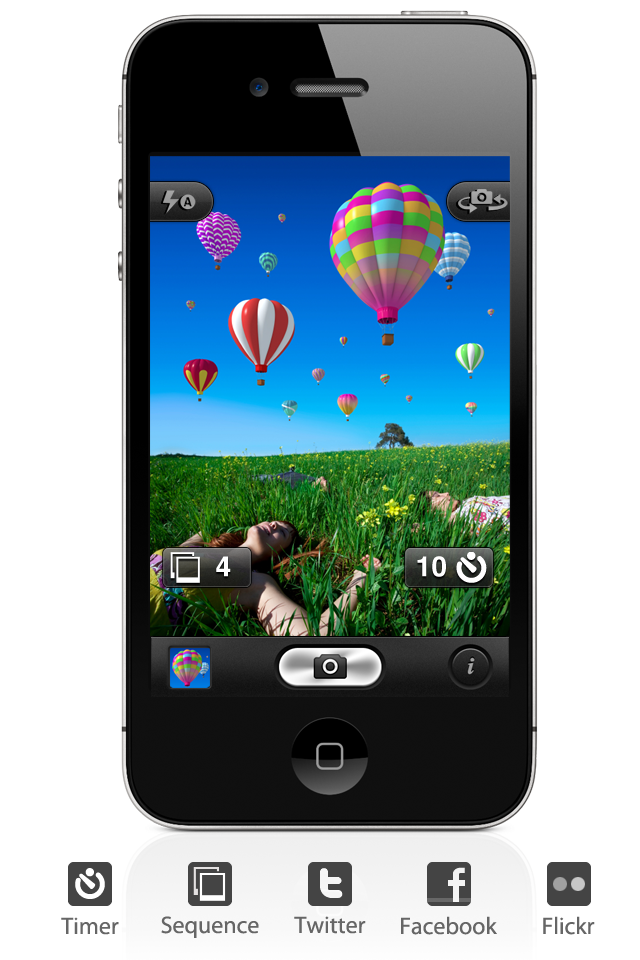 What's New in Version 3.0
✓ Completely rewritten app.
✓ All new design.
✓ Upload photos to Flickr.
✓ Upload photos to Facebook.
✓ Tweet photos with iOS 5 or later.
✓ Print your photos.
✓ Use Fun Mode to capture people's attention.
✓ Light up the stage with the torch.
✓ Review the photos taken in sequence before saving.
✓ See high resolution previews.
✓ Performance and reliability improvements.
✓ Addressed all known bugs.
Thank you all for your support!
The Development Team