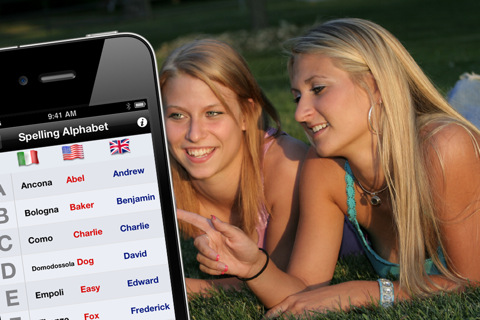 Finally reaches the App Store the legendary Apimac English-Italian Compact Dictionary version 2.0. The most used English/Italian Compact Dictionary on Mac, now available also for iPhone.
From one of the top award-winning software developers for the Mac comes another iPhone application that offers an exceptional user experience: Apimac English-Italian Compact Dictionary for iPhone.
Apimac English-Italian Dictionary is an English/Italian translation dictionary for iPhone that combines all the necessary stuff for students learning Italian: a comprehensive and up-to-date compact dictionary with grammatical notes; a huge phrase book containing thousands of English phrases with Italian translation, English idioms and proverbs; an exhaustive business dictionary for helping users to compose commercial letters, send emails and make phone calls in good Italian language.
Apimac English-Italian Compact Dictionary is made in a way that guide you to find just useful information and not tons of unuseful things. Always keep it handy on your iPhone and discover all its innovative features that make your life better every time you have to do with the Italian language.
All the main features of the program does not require any Internet connection, all the dictionaries are loaded into the device at time of purchase, the web connection is required only for internet-specific features (image search, looking for references and online translation).
What's New in this Version- In addition to Google and Yahoo! search engines, for optional web searching, you can now also specify Bing.
New button to send text messages from the greating cards section.
New button to easily copy text messages from the greating cards section.
Added full compatibility with the Retina displays.
Various performance and reliability improvements.
User interface improvements.