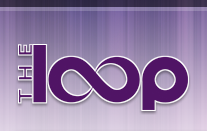 Thank you for all staff of Loop Picks. They selected our award winning application Clean Text as an application of the week in the Loop Picks site. The apps showcased there are Mac software applications found in Bodega that the editors of The Loop found interesting, useful or cool. We at Apimac enjoy a lot this week's choices!
Clean Text is an essential tool for webmasters, graphic designers and magazine editors to reduce text cleanup time, and it's a great tool for any Mac user that needs to cleanup an email, document, or other material.
System Requirements of Clean Text for Mac: Any MacBook, MacBook Pro, MacBook Air, iMac, Mac mini, Mac Pro, PowerMac, iBook and PowerBook, running Mac OS X 10.4 or newer.